Common bluestripe snapper
LVK
J. Randall, 27.4 cm TL. License: CC BY-NC 3.0
Colour:
Bright yellow with 4 longitudinal blue stripes on sides, lowest stripe extending from upper mouth to caudal peduncle; several faint greyish stripes on lower sides/belly. Fins bright yellow.
Distribution:
Widespread throughout the Indo Pacific in tropical waters.
Habitat:
Coral reefs, from 30 to 150 m depth. Adults inhabit shallow lagoons and outer reef slopes. Juveniles are found in estuarine seagrass beds.
Biology:
Feeds on fishes, crustaceans, cephalopods and also algae. Adults form large aggregations and display high site fidelity. A small, fast growing species that reaches maturity at an average age of 2.3 years and length of 20.0 cm TL.1 Common snapper are broadcast spawners, with a protracted spawning season, spawning multiple times a year. Mean maximum age according is estimated at 10 years.1
Indonesian fisheries:
Caught mainly with handlines, traps, and gill nets.
Similar species:
Lutjanus bengalensis
Bengal snapper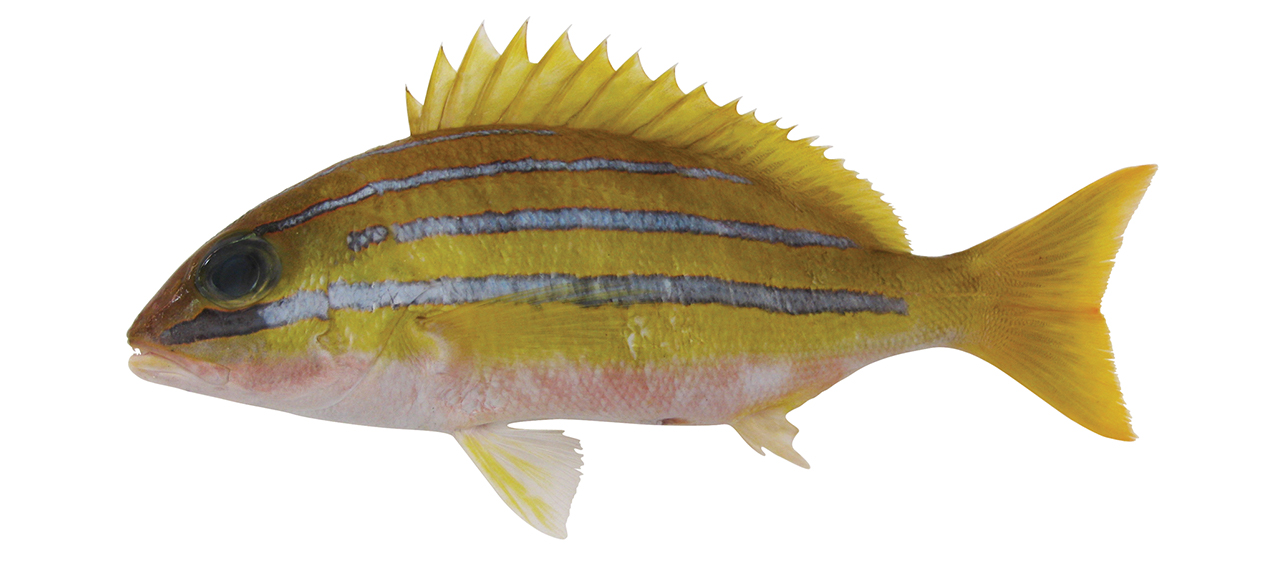 Lutjanus bengalensis differs in having a white belly (vs. white bellow with faint grey stripes).
Lutjanus quinquelineatus
Fivelined snapper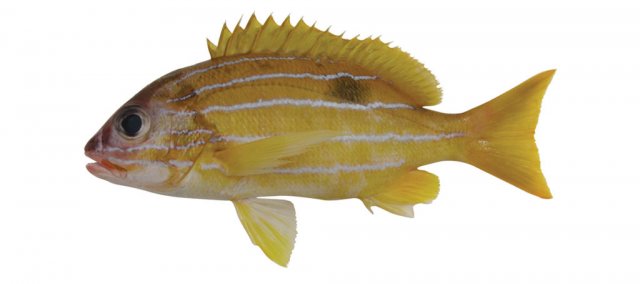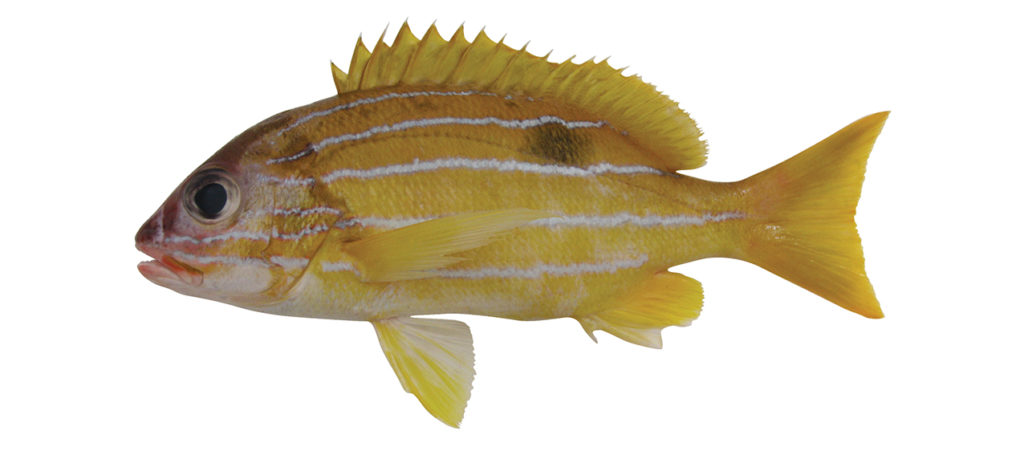 Lutjanus quinquelineatus differs in being yellow overall (vs. top 2 thirds yellow, belly white with faint grey stripes); 5 blue stripes on side of body (vs. 4) and usually with a black spot or smudge on back below dorsal-fin soft rays (vs. no black markings).
External links:
×