Whaler sharks
Keys:
All keys adapted from Compagno & Niem, 2001.1
Similar families: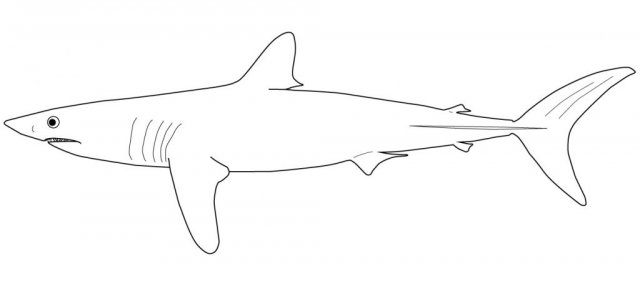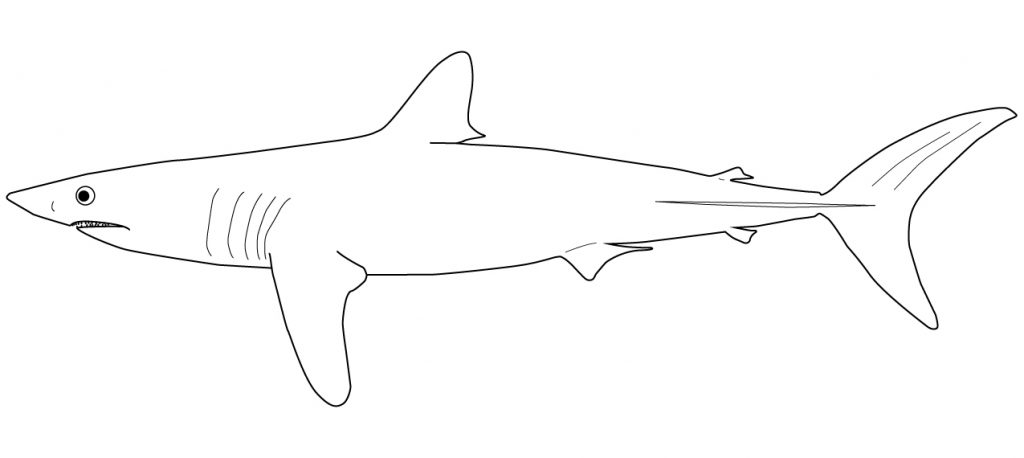 Lamnidae differ in having no nictitating lower eyelids (vs. well-developed nictitating lower eyelids); caudal fin lunate and near symmetrical, upper and lower lobes of similar length (vs. strongly asymmetrical caudal fin with the upper lobe longer than the lower); a caudal peduncle strongly depressed dorsoventrally and expanded laterally (vs. caudal peduncle not greatly flattened dorsoventrally); longitudinal keels prominent, extending well out from peduncle (vs. weak (prionace glauca) or none) and intestinal valve ring type (vs. scroll type).
References:
Carpenter K, Niem V, Compagno L, Niem V. Carcharhinidae. In: FAO Species Identification Guide for Fishery Purposes. The Living Marine Resources of the Western Central Pacific. Volume 2. Cephalopods, Crustaceans, Holothurians and Sharks. Vol 2. Rome: FAO Library; 2001:1312-1360. http://www.fao.org/3/w7192e/w7192e00.htm.
×